Acoustic Duo -- Hits and out-of-the-way tunes from the 2000s, '90s, '80s, '70s, '60s, '50s...
Steven Malatesta, vocals and guitar
Dermot Whittaker, vocals and guitar
For booking, email Aunt Mimi at info@auntmimimusic.com

Find us on Facebook.
NEXT APPEARING...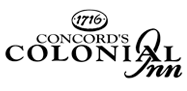 SAT DEC 30, 2017 7:30-10:30 pm
48 Monument Sq., Concord, MA.
Performing in the Forge Tavern -- get a jump on New Year's Eve.
See where else we've played here ...