Acoustic Duo -- Hits and out-of-the-way tunes from the 2000s, '90s, '80s, '70s, '60s, '50s...
Steven Malatesta, vocals and guitar
Dermot Whittaker, vocals and guitar
For booking, email Aunt Mimi at info@auntmimimusic.com

Find us on Facebook.
NEXT APPEARING...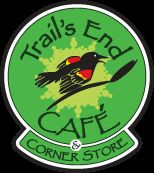 SUN NOV 6, 2016 11:00 am - 2:00 pm
97 Lowell Rd., Concord, MA.
Our first gig at the popular Sunday brunch at Trail's End.
THU NOV 17, 2016 9:00 - 11:00 pm
319 Broadway Arlington, MA.
This restaurant and bar has been a great addition to Arlington Center, and giving back locally is part of their mission. We hope that Mimi's Arlington roots bring lots of friends and fans out for this Thursday show. Plenty of parking in the Russell Common Parking Lot 78-92 Chestnut Street Arlington, MA.
SAT DEC 3, 2016 6:30 - 9:30 pm
299 Shrewsbury St. Worcester, MA (Behind Funky Murphys)
This will be our first appearance at this authentic Thai cuisine restaurant, already known as a venue for jazz music. The menu looks very good and includes vegetarian, fish, and duck specialties. Make the trek out -- this place is worth getting to know!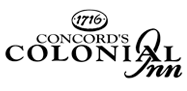 FRI DEC 23, 2016 7:30-10:30 pm
48 Monument Sq., Concord, MA.
Twas the night before the night before ... Mimi will be in the Forge Room with a warm fire and our shopping done. A few holiday songs and lots of off-beat hits.

FRI FEB 3, 2017 6:30-9:30 pm (featured act mid-show)
594 Mass. Ave., Arlington, MA.
Many thanks to Mark Sandman and the team that run this longstanding, popular open mic the first Friday of each month. We're always glad to play and hear the great range of talents in Arlington. Kickstand is a great meeting spot in Arlington Center, with coffee and a variety of pastries and sandwiches.
See where else we've played here ...