Acoustic Duo -- Hits and out-of-the-way tunes from the 2000s, '90s, '80s, '70s, '60s, '50s...
Steven Malatesta, vocals and guitar
Dermot Whittaker, vocals and guitar
For booking, email Aunt Mimi at info@auntmimimusic.com

Find us on Facebook.
NEXT APPEARING...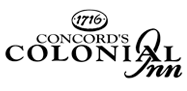 SAT NOV 29, 2014 7:30-10:30 pm
48 Monument Sq., Concord, MA.
Appearing in the Forge Room.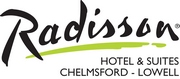 SAT DEC 20, 2014 7:00-10:00 pm
10 Independence Drive, Chelmsford, MA.
Delighted to be back to see Arlene and crew, and play for guests and locals in this comfortable dining room and bar. Mimi has a Christmas song or two in store.

SAT FEB 7, 2015 8:00-10:30 pm
The Java Room -- espresso, music, wine bar
14 Littleton Road, Gingerale Plaza, Chelmsford, MA.
It'll be the midst of winter, maybe snow? But spirits and beverages will be warm and friendship warmer at Candy's Chelmsford hot spot. Come early for dinner of quiche, soup, sandwich or salad. Then stay for Mimi's off-beat repertoire in the Java Room's great sound space. Coffee, wine and other libations available to go with dessert. See you there.
See where else we've played here ...