Acoustic Duo -- Hits and out-of-the-way tunes from the 2000s, '90s, '80s, '70s, '60s, '50s...
Steven Malatesta, vocals and guitar
Dermot Whittaker, vocals and guitar
For booking, email Aunt Mimi at info@auntmimimusic.com

Find us on Facebook.
NEXT APPEARING...

FRI NOV 7, 2014 7:30-11:00pm
594 Mass. Ave, Arlington, MA
If you haven't been to the Jam'n Java Open Mic, now's your chance. It's an easy way to spend a Friday night after work, grab a sandwich and coffee from Kickstand and enjoy nearly twenty artists playing originals and covers, traditional to techno. Mark Sandman hosts.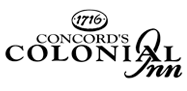 SAT NOV 29, 2014 7:30-10:30 pm
48 Monument Sq., Concord, MA.
Appearing in the Forge Room.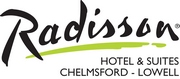 SAT DEC 20, 2014 7:00-10:00 pm
10 Independence Drive, Chelmsford, MA.
Delighted to be back to see Arlene and crew, and play for guests and locals in this comfortable dining room and bar. Mimi has a Christmas song or two in store.
See where else we've played here ...