Acoustic Duo -- Hits and out-of-the-way tunes from the 2000s, '90s, '80s, '70s, '60s, '50s...
Steven Malatesta, vocals and guitar
Dermot Whittaker, vocals and guitar
For booking, email Aunt Mimi at info@auntmimimusic.com

Find us on Facebook.
NEXT APPEARING...
FRI JUNE 7, 2013 7:00-10:30 pm
594 Massachusetts Avenue, Arlington, MA
Mark Sandman has been running a popular open mic at Jam'n Java for years -- and Mimi is honored to be the feature act in June. This is a great Friday night out whether you come to play or just listen. Jam'n Java has coffee, fruit juices, sandwiches and pastries, so just bring yourself and an instrument.
Derm with Steve Dineen
SAT JUN 15, 2013 8:00pm-midnight

371 Main St., Woburn, MA
Derm and guitarist Steve Dineen team up for a night of acoustic music at Woburn's Brickyard. The downstairs bar serves food, or you can dine upstairs and join us later. Plenty of tables and comfy couches, a regular blue grotto. Come check it out.
FRI JUL 5, 2013 8-11pm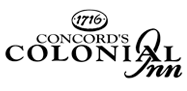 48 Monument Sq., Concord, MA.
After a fun time playing the Colonial on Patriots Day Weekend, we're looking forward to our debut in the Forge Room where so many great acts have performed. All the way to the back of the Inn -- a comfy place with a full bar. Come meet the locals and guests.
SAT AUG 3, 2013 8-11pm
48 Monument Sq., Concord, MA.
Back to the Forge Room for another fun evening.
Derm with Steve Dineen
SAT AUG 10, 2013 2-4pm
Lancaster, MA.
A great agricultual fair with rides, bbq, 4-H, and live music. Stay tuned to see who else will be playing.
See where else we've played here ...